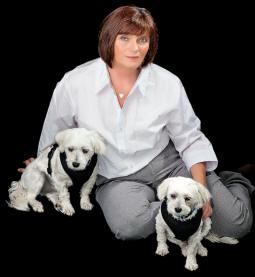 How to Show (and sell) Your Home
Diane Kelly
Regardless if your are selling your home professionally through a realtor or going the sale by owner route. Quite often the entire question of whether a house does or doesn't sell hinges on a good showing. While prospective buyers are walking through, scrutinizing features and evaluating various attributes, what they're really doing is picturing themselves in that setting and seriously deciding whether they'd like to live there. Let's face it --very few prospective buyers would still be able to visualize the untapped potential of a house that doesn't show well. For the vast majority, a successful showing creates an inviting atmosphere that is needed to set the stage for that all-important offer to purchase.
There are a few basic steps you can take to ensure that your prospective buyers take away a positive impression. To begin with, remember that you're showing your house to sell -- not to impress company. The objectives are very different. While you'll certainly want to make your home look inviting, key factors in a good showing are spaciousness and evidence of upkeep. Start by cleaning up the junk-collecting areas that are present in every home -- basements and closets are prime examples. Hold a garage sale -- you'll probably have to anyway, before you move. If possible, create some major space. Consider moving a few items of furniture to other locations -- maybe to your in-laws place or to your cottage. For walls and woodwork, nothing says cared-for like a fresh coat of paint. Choose a neutral, light color to further add to the illusion of spaciousness.
One of the most important factors is readiness. Your home should always be ready to view on short notice. With thousands of homes for sale in Calgary, If you refuse an appointment, that buyer may never be back. Don't fool yourself with the notion that people understand that the house is being lived in, and therefore will not be surprised by that lived-in look. That mistake can be a costly one! Some upscale sellers even employ professional setters - people who do layouts for home magazines -- to create visual settings that will help sell their houses. Feel free to ask me to walk through your home and give you a critical evaluation of your homes value and others house values in your area. Also, what it will take to make your home more appealing… and saleable!
Of course the first thing to do is have your home valued. If you would like to have a free valuation click here
To view my testimonials click here


---
---
Copyright © TALKCalgary 2000 - 2010
Photography, & copy writing by Steve Kelly or as credited.
Calgary Real Estate consultant Diane Kelly, Discover Real Estate Ltd,
Real Estate Blog | Realtor Testimonials