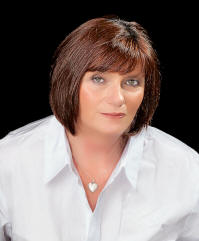 Calgary's Resale Housing Laying Foundations for Recovery.
Diane Kelly
Calgary Estate Board
House Prices in Calgary
Calgary, March, 2009 – It looks like Calgary's housing market is again on the the upswing.

Recent figures by the Calgary Real Estate board suggest that that both resale prices and inventory are stabilizing following the recent market correction and downturn.
In February 2009 the average price of a single family Calgary metro home was $415,568, showing an increase of 0.6 per cent from January 2009, when the average price was $413,049 and showing a decrease of 12 per cent from February 2008 when the average price was $471,696. The average price of a Calgary metro condominium was $268,971, showing a 0.7 per cent decrease from January 2009 when the average price was $270,940 and showing a decrease of about 13 per cent over last year, when the average price was $311,812.
For home buyers all this coupled with the lowest interest rates in history is providing unparalleled buying opportunities. However just how long these opportunities will last is uncertain.
The hope now in the industry is that growth remains at a steady level which unlike the wild upsurge of 2007/8 is sustainable.
As a specialist buyers agent If you would like me to help you find the ideal home in Calgary at the price you want to pay click here or call me directly on (403) 383-8025
Editorial Note:
Diane Kelly is a licensed real estate agent, member of the Calgary Real Estate Board and TALKCalgary columnist.

For further information contact:
Diane Kelly
Discover Real Estate (403) 383-8025
Copyright © TALKCalgary 2000 - 2010
Photography, & copy writing by Steve Kelly or as credited.
Calgary Real Estate consultant Diane Kelly, Discover Real Estate Ltd,
Real Estate Blog | Realtor Testimonials