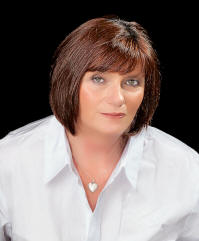 What Are Conditional Offers?
Diane Kelly - Talk Calgary - Real Estate Info
A Conditional Offer Can Make It Happen
A conditional offer can often be the best way to buy or sell a home for the terms most favorable to you. However, there can be a down side, so know your facts before you decide whether a conditional offer can work for you.
When reviewing the conditional offer with our clients I can point out the conditions, and also explain how they will impact the potential sale. Some conditions may be simple or short-term, such as requiring a home inspection or approval of financing. Such conditions are commonplace, and they shouldn't tie up a property for long. Therefore, these conditions usually don't have a major impact on the negotiating process.
However, if the offer is conditional upon the sale of the buyer's existing property, that's another story. Sellers should expect that this condition will likely be in effect for a relatively long period, and there's also a very real chance that the condition may never be fulfilled. This condition benefits the buyer by holding your house at an agreed upon price and terms, for a specified period of time. If at any time during that period, the buyer either fulfills the condition by selling their home, or chooses to remove the condition, then the offer becomes firm and the transaction proceeds. If this doesn't happen and the conditional offer expires, then the buyer is under no further obligation. They may come back to negotiate a new offer, at terms that may be less favourable to you, or they may not come back at all.
While a conditional offer is in place on your property, the seller is still free to continue marketing their property to other prospective buyers. This keeps the heat on the buyer to fulfill their condition in the shortest possible time. The seller can't accept another conditional offer while one is in force. However, if there's an "escape clause" in the agreement, you will still be able to accept a firm offer provided you give the conditional buyer the option of "firming up" their offer first. If your conditional buyer does "firm up" their offer, they are in simply removing their conditions. The original selling price and terms of their offer stay in effect, regardless of what you may have been offered by another party.
Sellers should be aware that some sales representatives might be less likely to show your property if a conditional offer is in place. They may be reluctant to get buyers excited about a property that someone else has "first call" on. Above all remember conditional offers can have a big effect on you whether you're a buyer or a seller.
To view realtor testimonials for Diane Kelly click here



To view my testimonials click here
---
---
Copyright © TALKCalgary 2000 - 2010
Photography, & copy writing by Steve Kelly or as credited.
Calgary Real Estate consultant Diane Kelly, Discover Real Estate Ltd,
Real Estate Blog | Realtor Testimonials