My Testimonials
The mark of any true professional realtor is what their clients say about them. Below are unedited letters and emails I have received from just a few of my clients.
Home Buyers - I appreciate that peoples' homes are probably their biggest investment, which is why whether I am working with home buyers or sellers my promise is simple, to provide a service that is nothing short of excellent. Putting my clients first and foremost. Trust is very important - and my clients know they can always trust me to protect their interests.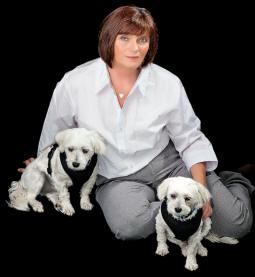 Home Sellers - When it comes time to sell your home I provide my clients with a custom marketing package that is unsurpassed. This includes Video Tours, Virtual Tours and High Definition stills photography all professionally produced by PANOTONE one of Calgary's leading commercial photography companies! On top of this we also produce a personalized full color broachers which are then used to showcase your property to buyers and other agents. All this combined with our exclusive marketing system ensures results you can count on.
Please feel free to call me on (403) 383-8025 should you wish to personally talk to any of the the people below who have so very kindly given me permission to publish their kind words and comments.
Diane Kelly
---
Diane Kelly
CALGARY REALTOR TESTIMONIALS
"Due to unforeseen circumstances I needed to return to UK quickly to be with my family. One phone call to Diane and my town house was prepped for sale and on the market within days.

Her advise was invaluable, we priced it to sell at a reasonable price, and guess what.. the house was sold in under 24 hours. Diane is always available to help you through the selling process...stress what stress? This was an unbelievable positive experience."

Lesley Stevenson
---
Diane Kelly
CALGARY REALTOR TESTIMONIALS
"I've known Diane for several years, and I've had the pleasure of working with her a couple times. Most recently I had to move within a fixed timeline and with a tight budget, but she made sure my first house purchase was not only a great fit for what I wanted, but was genuinely a good purchase and a wise investment. She showed extraordinary dedication to my interests by tirelessly working to ensure I found a place that I was truly satisfied with, even though it meant additional work for her, and that all aspects of the transaction happened as smoothly as possible. She also made sure I understood the intricacies of the entire process. Diane definitely did not push me into buying something hastily because it would be less work for her.
She recommended some great people to work with as part of the buying process, and I know she worked many days and well into several nights to fit my schedule and ensure all the legalities for purchase were satisfied on time. Diane is definitely a realtor who places professionalism and customer satisfaction as her highest priority, and I have already recommended her to friends who are looking for a great agent. I have truly liked working with her!
David Johnson
---
Diane Kelly
CALGARY REALTOR TESTIMONIALS
"I found the whole experience very easy going. We have been looking at property for almost 2 years and most real estate agents we have met along the way have been very pushy and wanted us to sign an exclusive contract. Meeting you was refreshing as you did not push us into a decision. You also took the stress away from the situation with your humor, which I liked very much."
Nirosha Balachandran
---
---
Diane Kelly
CALGARY REALTOR TESTIMONIALS
"For the second time in four years, it was our privilege to have Diane Kelly working for us as our realtor. As with the first time, we were very pleased. Diane puts a great deal of effort into her work, and our property sold in just under one month!
Diane is pleasant, experienced, hard-working, and knowledgeable about the Calgary real estate market. She conducts her business with the highest ethics. Nothing was too much trouble for her – she always went the extra mile for us. She really represented us well, kept us informed, and always returned our messages or phone calls.
As part of our MLS listing, a virtual tour was done by Diane's husband, a professional photographer. It was a real masterpiece, and proved to be very instrumental in the ultimate sale. She used all the available avenues to advertise our place, and we were very pleased that it sold so quickly. Thanks a million, Diane!"
Carole and Ernie Johnson
---
Diane Kelly
CALGARY REALTOR TESTIMONIALS
"Diane recently helped me with the sale of my condo and the purchase of a house. Diane was exceptionally professional and a great person to work with. She provided me with
all the resources and contacts I needed to make the whole experience less stressful. I was lucky enough to find a fantastic real estate agent, who I will definitely recommend to
anyone who asks, but I also have a gained a great friend!
Can't say enough about Diane …. She is FANTASTIC !!!!"
Karen Brown
Calgary, Alberta
---
Diane Kelly
CALGARY REALTOR TESTIMONIALS
"Working with Diane has been an absolute pleasure…I didn't know what quadrant of the city I wanted to be in, but had a very definite idea of the property type, and I was working in a tight budget.
Diane never showed me anything I couldn't afford; she kept in mind my requirements as a result I found my ideal home in 48 hours! Another 48 hours later my mortgage was arranged, she even came to find me in a restaurant to sign some time sensitive documents, so I didn't lose the house to another buyer…fantastic service.
Five weeks after our initial meeting I move into my home….no hassles, no fuss…simply the best, quickest service ever".
Lesley Stevenson
Sales Manager, Energy Group, North America
Direct Line: (403) 209 3569
Toll Free: (888) 799 2545 x 3569
Cell: (403) 614 9997
www.petroleumshow.com
---
Diane Kelly
CALGARY REALTOR TESTIMONIALS
"Diane is an extraordinary woman, she is dedicated, ethical, ambitious, and of the highest integrity. It has been an enormous pleasure sharing in her company in finding our home.
Diane worked tirelessly and researched and viewed many homes on her own time for us. She was able to determine exactly what we were searching for and found us the perfect home.
Diane told us to think of ten things that we would want in our home and if we found seven out of ten that is great. Well we got ten out of ten!
Thank you so much for all your hard work and dedication. We love our home. Anyone would be blessed to make the acquaintance of this exceptional woman. We consider her a friend and would highly recommend Diane to anyone searching for a home".
Gail & Family NW Calgary
---
Diane Kelly
CALGARY REALTOR TESTIMONIALS
"We want to let you know how much we appreciate you! It is rare in this
day and age to find someone in the realty business that you feel you can
trust and that has your best interests in mind. We know you do. You are
a gem!
Take care".
Ginia and Duane
---
Diane Kelly
CALGARY REALTOR TESTIMONIALS
"I wanted to thank you again for your excellent work in the recent purchase of our new condominium. You displayed professionalism and enthusiasm throughout the transaction.
I especially appreciate your tireless efforts to find and arrange viewings of alternates which resulted in our purchase of a very good unit.
Keep up the good work!"
Andrew S. Herbst, P. Eng., PE
---
Diane Kelly
CALGARY REALTOR TESTIMONIALS
"Thank you for helping us find our dream home in Calgary. We especially appreciate your client-first approach and the fact that no trouble was ever too much for you to attend to our needs. Being from another country, we especially appreciate your help in all areas of the transaction, from finding the house to recommending the home inspector and real estate lawyer to obtaining a home loan. We are very satisfied with all the persons you recommended, and on the administrative side (as with everything else) it all went smooth, without a hitch. It was such a pleasant learning experience for us too, which surprised us. You are fun person to be around with and we thoroughly enjoyed doing the house hunting with you. We appreciate the fact that you took an interest in us personally as well. The fact that you recommended us not to buy that condo in Hanson Ranch (when information surfaced that the structure integrity could be compromised) confirmed that you put our interest first.
We feel very lucky to have had you as our buyer's agent and would recommend your services to anyone who would like to buy a house with peace of mind".
Thank you Wessel and Ilse Nel
---
Diane Kelly
CALGARY REALTOR TESTIMONIALS
"It was recently our good fortune to work closely with Diane Kelly in the purchase of a property for our son in the Calgary area.
Diane has the ability to screen properties to meet her client's criteria, thus cutting back on needless viewings - so imperative in today's busy market place. We found her to be professional and always with a cheerful demeanor. She is a person of integrity - more than willing to give extra attention, when required, to her client's concerns.
We would have no hesitation in recommending Diane Kelly to any prospective home buyer. She is a first-class real estate agent.
Sincerely,
Barbara and David Roberts
St. Albert, Alberta
---
Diane Kelly
CALGARY REALTOR TESTIMONIALS
"For good reason, this is the second time I have used Diane as my realtor. She is such a patient and knowledgeable realtor. She was thoughtful to our situation and really attended to our needs.
For the second time, I appreciated her diligence in finding a property which fit in our narrow constraints and valued her professional input on a property's worth. We were looking for a very specific house, which I didn't know if we'd ever find. I was ready to give up on some of the details I was looking for. Diane, not only found me almost exactly what I was looking
for, but also in the location and price range I was limited to. She was so quick on the ball, that we were able to put in an offer before the competing offers came in and got the house. I know that it is due to Diane's quickness and alertness of the market that we beat out other bidders for our house.
Diane really gets to know her clients and in doing so, not only is better able to find suitable and fitting property, but also becomes a friend whom you can trust. Thanks so much Diane!
Julia Chen
---
Diane Kelly
CALGARY REALTOR TESTIMONIALS
"We would just like to thank you so much for your help in assisting us purchase our new home in Calgary. Being new immigrants we certainly would not have been able to do this without your professional, caring and friendly attitude. I would definitely recommend your services to anyone purchasing a home. Hope to work with yourself again in the near future.
---
Diane Kelly
CALGARY REALTOR TESTIMONIALS
"My wife and friends have not yet seen our new home but they all know about Diane. Being a first time buyer I was very nervous. However Diane instilled courage in me right from our first meeting. I couldn't forget this day. It was at a Tim Hortons. She explained the process to me including her role, that of the bank etc. The next step was to start a search. She would not push me to making decisions too quickly. Infact we visited about 20 homes for me to finally make a choice. I think this aspect of letting the buyer visit and compare homes is the basis for making a non regrettable decision. Where difficulties arose on the part of the seller, Diane would advise, negotiate and caution. My wife will soon join me in our beautiful two bedroom condo, all thanks to Diane. I can't afford not to contact her when I think of a second home".
---
Diane Kelly
CALGARY REALTOR TESTIMONIALS
"Sorry it's taken me so long to get this letter to you. It's just been very busy unpacking and putting things away in our new home. We couldn't have done it with out you! I hope you know that we appreciate your help so much it's amazing to finally have a home that's all our own!
Your very professional work ethic and strong confidence and determination made us feel that we where able to get what we wanted and we did. In the market the way it is today we weren't sure what we where going to get! We appreciated your honesty and willingness to answer every question we had, and we know that there where tons being first time home buyers and we are very grateful for the time that you took to explain everything to us!
Thanks again for everything Diane, it really means a lot to us! We look forward to dealing with you again in the future".
Sincerely,
Chelsie Wilson & Dana Hammond Erinwoods
---
Diane Kelly
CALGARY REALTOR TESTIMONIALS
"Thanks for everything you've done in helping me find an apartment. It's my pleasure to write a testimonial for you. Please find below:
Diane's experience and knowledge of the industry really showed through in all the expert, accurate and useful advice she gave me in looking for a home in this crazy, competitive market. She understood what I needed and wanted and I always knew she was looking out for my best interests. I, without hesitation, recommend her to anyone who needs a trustworthy, hard-working, knowledgeable realtor. She was absolutely terrific! Thank you Diane"!
Julia Lee
Mission, SW
---
Diane Kelly
CALGARY REALTOR TESTIMONIALS
"Sorry I haven't replied to you for such a long time. I have been quite busy and I haven't been checking this email much. Thank you so much for all your help and here is a testimonial I hope you can post on you website:
Diane Kelly was absolutely wonderful to work with. This was my first purchase and Diane made me feel confident in the decision I was making. She talked me through everything and I knew she had my best interest at heart. I couldn't have done it without her and I felt that she was someone I could trust.
With the market the way it is right now, it was only Diane's
aggressiveness that got me the place I wanted at the price I wanted. She will be my first call for future real estate needs and I would strongly recommend her to anyone looking to buy a house.
Thank you Diane, I can not tell you how much I appreciate your help and the services you provided me
"
.
Sincerely
Danielle Veilleux
Dallhousie, NW
---
Diane Kelly
CALGARY REALTOR TESTIMONIALS
"Thank you so much once again for all your efforts during the sale of our home. We bought our first home with you and with that experience, this was a painless and an enjoyable one.
Your aggressiveness and meticulous organization helped produce a quick sale, much to our delight. As usual your willingness to answer any or all of our questions along the way is greatly appreciated.
Thanks again Diane. We wish you continued success in the new year".
Sheryl & Shaun Moroziuk
Harvest Hills, NE

---
Diane Kelly
CALGARY REALTOR TESTIMONIALS
"Diane was wonderful to work with, it was my first purchase of a new home. Instead of pressuring me into a sale I wasn't ready for, she talked me through everything and made sure that I was comfortable with the whole situation. Every house she told me exactly what she thought of it and acted as a friend rather than a real-estate agent. I thank her for all her help along the way and wish her the best in the future.
Thanks alot,
Lee Tochor
Bridlewood, SW
---
Diane Kelly
CALGARY REALTOR TESTIMONIALS
"As a young professional living in Calgary , I decided it was time to stop renting and start investing in a home. Being extremely particular in regards to the properties and the areas in which I would consider making a purchase, Diane reassured me that I could find exactly what I was looking for without having to settle!
From the moment I first met Diane, I knew she had my best interests at heart and that I was not just another client. I never felt rushed or pressured to buy, and on more than one occasion, it was Diane that pointed out that if I was trying to make a place into what I wanted, if it was not what I wanted already, it was not the right place for me! Diane was adamant throughout the process that I would know when I had found the right place for me, and she was right!
Diane bent over backwards to accommodate my hectic schedule, and even pre-viewed properties for me so I could maximize my time. I will recommend Diane to anyone I know who is looking to buy or sell a home, and she will be my first call if and when my housing needs change!"
Loni Larsen.
Signataure Park, SW
---
Diane Kelly
CALGARY REALTOR TESTIMONIALS
"We are a young couple starting our new life and were eager to grab a piece of our own world in Calgary . We were frustrated by the many complicated situations that we encountered initially and Diane guided us through them all.
We really appreciated all of Diane's efforts and patience to find us the right first home. She always made it a point to send us new listings in a timely manner, and she was exceptionally patient and accommodating, especially during our times of indecision. We are grateful to have met Diane, and we would recommend her to anybody looking for a home in Calgary . Thank you, Diane".
Angela and Warren
Hidden Valley, NW
---
Diane Kelly
CALGARY REALTOR TESTIMONIALS
"If you are looking around to find a Realtor who will give you the ultimate service then you need look no further. Diane Kelly has been very patient dealing with our queries and demands and has proved to be extremely reliable.
We initially contacted Diane after reading testimonials on her website because we were looking for someone who could help us find the dream home we wanted in our move to Calgary from the UK. After we emailed Diane for some information she rang us and promised that she would do all she could to help, and she was not joking.
From our initial contact, some 12 months ago, Diane has offered advice on each stage of our move to Canada and has been there every step of the way.
Diane not only helped us find the house we wanted at the price we wanted, but she has also advised us on many contacts to help us settle in a new country. We can honestly say that without Diane's help and patience we don't think we could have completed the task we set out.
Even after we found the wonderful home we have purchased with Diane's help, she is still there and giving us the benefit of her knowledge and contacts.
Diane is a wonderful, kind person and someone who you will not regret dealing with. We are delighted to have met her and feel privileged to now call her a friend".
Michael & Kerry Burr
Tuscany, NW
---
Diane Kelly
CALGARY REALTOR TESTIMONIALS
"Dealing with Diane was a pleasure. She arranged to meet up with us whenever was convenient for our busy schedule, and helped us get into a home that suited our needs. I think that without Diane on our side, the process of purchasing would have been much more stressful and more difficult than it turned out to be. Without question, I would recommend her services to anyone looking to purchase in the Calgary area."
Thanks for your help Diane",
Ranchlands, NW
---
Diane Kelly
CALGARY REALTOR TESTIMONIALS
"We would like to take this opportunity to once again thank you for all your hard work helping us buy a condominium in Calgary. You were very pleasant and congenial to work with, as well as energetic, professional, honest and ethical. Nothing was too much trouble, as you drove us all over the city trying to help us find something suitable, in our price range, and near the LRT. As buying clients, we felt you represented us very well--you would not let us buy "the wrong thing," and you did helpfully point out if a place was overpriced or if there were other problems of which we possibly were not aware.
When a manager showed us through a condominium, we were impressed by the professional questions that you asked. We certainly appreciated you telling us about the company that checks condominium documents, arranging for the document checking to be done, and even taking us to the company's place of business and hearing their report. You were very responsible and thorough, and saw everything through to completion.
We are pleased and excited about the condominium that we did purchase, and we truly appreciate everything you did for us. We very much enjoyed the time we spent with you. Best of luck in the future!
Sincerely,
Ernie, Carole, and David Johnson
Olds, Alberta
---
Diane Kelly
CALGARY REALTOR TESTIMONIALS
"Diane Kelly was so helpful in the purchase of our house. Three things stand out for me, Diane's honesty, her complete understanding of what we were looking for and her energy and willingness to go the extra mile to find the right house for us.
Diane also has a network of professionals she recommended to us. We did shop around but ended up working with the Mortgage Broker, House Inspector and Lawyer all recommended by her.
Thanks again Diane for all your hard work"!
Mike Carney and Maureen Marshall
Erin Woods, SE
---
Diane Kelly
CALGARY REALTOR TESTIMONIALS
"I wanted to thank you again for your help with my recent house purchase. At all times, I thought you were on my side and were taking care of my best interests. Your advice and homework helped me make a well informed decision. I would not hesitate to use your services again or to recommend you to friends".
Yours truly
John Jamieson
Lynnwood Ridge, SE
---
Diane Kelly
CALGARY REALTOR TESTIMONIALS
"Ian and I cannot thank you enough for what you have done for us.
For many weeks you were by our side working diligently around the clock in order to help us find our wee "Castle" in Calgary. What you did for us was greatly appreciated and will never be forgotten. Your level of professionalism, trust and communication is flawless Diane, as is your warmth and compassion. You genuinely want to help people, and it goes way over and above your call of duty.
Without your advise and guidance throughout, the whole process could have been extremely stressful, and you alleviated all of that for us.
We feel we know you well enough now that we would be honored to call you our friend.
We wish you nothing but happiness and success in your life and we will strongly recommend you to anyone who requires a 1st Class Realtor."
Ian & Maureen Sharples.
Sherwood Park.
Alberta.
---
Diane Kelly
CALGARY REALTOR TESTIMONIALS
"I don't think my husband and I could have found anyone better than Diane Kelly to help us purchase our first home. Her experience, dedication, and sincerity were invaluable as we looked at various houses in various areas. Diane was always willing to make time for us and she had the answers to all our questions.
Probably the things that impressed us most were her determination to find the perfect house for us and her readiness to point out certain aspects of houses that she thought we would be dissatisfied with. She never rushed us and she made sure we were completely satisfied with the home we eventually purchased.
Diane took care of virtually everything for us, from dealing with the mortgage broker to finding a reliable home inspector. We really didn't have to worry about anything, and we don't think we could have done it without her. We would recommend Diane wholeheartedly to anyone considering buying or selling a home".
Heather McCann and JK Yun
Saddleridge, NE
---
Diane Kelly
CALGARY REALTOR TESTIMONIALS
"We want to sincerely thank you for you fantastic professional attitude in helping us find our first house. Your professional service approach to your business is what gained our confidence in working with you even though we were referred to some other Realtors who we actually had the opportunity to meet. You never rushed us; you worked hard, hard and harder to try to find what we were looking for. Many weekends of frustration went by when house after house we visited did not match our requirements. You never gave up and one day the perfect house showed up! You deserve all the credit for your patience and your capability to understand what we wanted. There is a lot of competition in your profession out there but very few with your service skills. In the end you became part of us and your advice was very important for us. Our relationship is now one that goes beyond business. You are a true professional and now a new and very good friend.
Alvaro and Matilde
Tuscany, NW
Alvaro E. Vásquez, P.Eng.
Engineering & Acquisitions - Esprit Energy Group.
Suite 900, 606 - 4th St. SW - Calgary, Alberta, CANADA - T2P 1T1
Phone: (403) 213-3781
Cell: (403) 990-9788
Fax: (403)-213-3707"
---
Diane Kelly
CALGARY REALTOR TESTIMONIALS
"I want to thank you for your outstanding service and patience in assisting me with the purchase of my new home. You were extremely helpful and kind, and very knowledgeable about various homes and locations, as well as the Calgary Real Estate Market. I think I was very lucky to obtain your services, as you went out of your way to make sure that I was satisfied in all aspects of my purchase, and really looked after my interests from start to finish. I greatly appreciate your tireless efforts on my behalf, and would strongly recommend you to anyone looking to purchase or sell a home. Both my father and I were quite impressed with your approach to client service. Thank you again for all your help".
Arbour Lake, NW
Murray W. Bodnaruk
Barrister & Solicitor
Bodnaruk Robinson LLP
408 - 4625 Varsity Drive N.W.
Calgary, Alberta T3A 0Z9
Tel: (403) 288-0009
Fax: (403) 202-1466
---
Diane Kelly
CALGARY REALTOR TESTIMONIALS
"Diane Kelly was a tremendous help in purchasing my home. Her willingness to help me find exactly what I was looking for, and her patience in explaining the requirements and processes around buying a home were both above and beyond what I had expected. She will definitely be my first call for any
future real-estate needs".
Dan Kronstal
Hillhurst, NW
---
Diane Kelly
CALGARY REALTOR TESTIMONIALS
"Searching for and purchasing our first home was made much easier with the help of Diane. She was very knowledgeable and happy to answer any and all questions we had.
Thanks again for your help Diane. We are loving our house".
Steven Reimer
Beddington, NW
---
Diane Kelly
CALGARY REALTOR TESTIMONIALS
"Diane Kelly is a great realtor and was great doing business with her. Would very highly recommend her, to look for a home for you. She found us our perfect home, and has made our dream come true. She went out of her way to make this purchase as smooth as possible, and was always easy to contact with any questions we had.
Thanks Diane".
Yours Lorraine and Keith Loggy
Coventry Hills, NE
---
Diane Kelly
CALGARY REALTOR TESTIMONIALS
"Diane Kelly is very professional in the way she does her job as s real estate agent. Any potential home buyer who engages her is certainly in the hands of one of the most professional real estate agent within the Calgary marketplace."
M. Samuelsen Azenda
Rocky Ridge, NW
---
Diane Kelly
CALGARY REALTOR TESTIMONIALS
"We couldn't have picked a better Realtor to suit our needs. Diane was
patient, understanding and was truly looking out for our best
interests. She is fun, 100% dedicated, loyal and was willing to answer our
many questions, as well as fit in with our hectic schedules. Not only is
she a terrific Realtor, she has also become our trusted friend."

Jade & Sheldon
Airdrie
---
Diane Kelly
CALGARY REALTOR TESTIMONIALS

"My husband and I were put in touch with Diane Kelly when we were looking to relocate to Calgary from the UK
We found her services excellent and very professional, with a great personal touch. Diane spent a great deal of time on our requirements, sending us personalised listings over the Internet before we came to Canada and taking the trouble to find out exactly what we were looking for. When we came for a visit, she went out of her way to take a whole day showing us all around Calgary and possible properties. She researched schools, universities and other requirements for us and made us feel welcome, nothing was too much trouble for her. We would not hesitate to recommend Diane to prospective clients".

Louise and Paul Manning
Pump Hill, SW
---
Diane Kelly
CALGARY REALTOR TESTIMONIALS
"Dear Diane, One of the greatest things and God sent blessing that came our way during our migration from Southern Africa to Canada in late 2003 was meeting you.
Your excellent and superb service gave us hope admist a lot of uncertainty; uncertainty filled with fear of the unknown but you educated us beyond our expectation, you guided us all the way through.
The striking thing there is that you did everything thoroughly and selflessly. Before we set out for Canada, you were always there for us. You always respond to our unending questions - no matter how late at night it is.
When we finally arrived in Canada in December 2003, you were very dedicated and gave us honest advise especially on real estate. What we find comforting is that you never allow commercial interest becloud your sense of reasoning and judgement.
This made us trust in you so much in such a short time that the only friend and confidant that we knew in Canada was you. You responded to our need during those seemingly difficult times and despite your tight schedule, you had all the time for us. Trustworthy people like you in this commercial driven world are rare. You happen to be one of the rarest species of people in this world.
Even though we ended up in Edmonton (as against Calgary that we set out to stay initially), you valuable contribution to our smooth integration into the Canadian society was superb. The real estate education we got from you proved to be one of our greatest asset ever.
Thanks Diane and keep up the good work of giving nothing but the best of you to your clients. We benefited from this generousity and kindness of yours and would love you to continue the good works!
May God bless you real good".
Sam & Aisha Oboh Edmonton
---
DIANE KELLY | REALTOR TESTIMONIAL

"We initially began our association with Diane from Texas a few months prior to returning to Calgary . Diane was very helpful and supportive as we looked for a place to buy over the internet. This included showing homes to our daughter for her input prior to our arrival. Upon arrival in Calgary , Diane was available, supportive and empathetic to our situation.

Diane had a list of homes ready for our viewing and within 5 days we secured a mortgage and purchased a home. Within 7 days we were moved in. A lot of the credit for securing the mortgage goes to Diane and her tenacity in dealing with the mortgage broker.

We highly recommend Diane to anyone needing realtor services. Additionally, we can't say "thanks" enough times to Diane".

Paul & Sheila Apps


Harvest Hills, Calgary.
---
Diane Kelly
CALGARY REALTOR TESTIMONIALS

Thank you for the great job finding me a home. i really appreciated your honesty and loyalty. Two great qualities to have for my trust.
Thank you Diane."

Sincerely

Rene de Moissac
Hidden Valley, NW
---
Diane Kelly
CALGARY REALTOR TESTIMONIALS
"First of all I want to say that there isn't a Realtor out there that can top what you do for your clients. I have read the testimonials of other Real Estate Agents and then after being forced to deal with them in putting a bid in on a home, had a good laugh (after a good cry) at how they see themselves. Perhaps they haven't read their own testimonials? I want you to know that you are amazing when it comes to you dedication, loyalty, professionalism, integrity and most of all your concern for your clients. We felt as though we had a friend shopping for a home for us, not an agent.
Each of us only has one chance in our lives at purchasing our first home, and it should be a most gratifying experience. As you know while shopping for a first home for our son & daughter we experienced the worst that the Real Estate Market has to offer. Thank heavens you were there for us when things were so crazy. We thank not only you, but your family for sharing such a large part of you with us while we where on this endless quest to find the perfect home. After looking at what seemed like an endless amount of homes and walking out of each one knowing they weren't for us, you were never once disappointed with our disapproval. You just encouraged us to view more. You even looked at homes for us, on our behalf, knowing exactly what we were looking for. We realize now that the wait was worth it because the best home was still out there waiting for us and we finally found it with your help.
After signing all the papers and the final approval we were all hit the horrible feeling of "THAT'S IT, We are done with our relationship with Diane!" No more e-mails (sometimes 4 times a day) No more phone calls, No more viewing homes together. I guess we realized how much we were going to miss YOU. So we decided we are going to adopt you and make you an honorary member of our family. So when the kids get the house all together we are going to get together with you and your family and celebrate our recent purchase and our new found friendship. So until then, we wish you continued success in the year to come in the Real Estate business, but know in our hearts that success will be knocking at your door as you're the kind of person that it will just come to. We will be forever grateful for your kindness and your non-stop help in finding Mitch and Jessica their first home. You have gone above and beyond the call of duty of your job representing us.
If you are looking for someone to represent you whether it be, buying or selling a home, STOP RIGHT NOW and look no further. You have reached the web-page of the best that Real Estate has to offer. Diane Kelly represents her clients with honor, and on a scale of 1-10 she is a 100.
Sincerely,"
Brian, Robynn, Mitch & Jessica Hoschka
Scenic Acres, NW.
---
Diane Kelly
CALGARY REALTOR TESTIMONIALS
"Thanks for all your help. Your understanding, patience and honesty really meant a lot to us. Thanks for always being 'on call' and looking after us so well!"
Amy and Jared
Millrise, SW
---
Diane Kelly
CALGARY REALTOR TESTIMONIALS
It has been a wonderful experience for us to work with you to find our first home in Canada since last summer. You have taken so much time to search homes in very broad area, from Western Canada to Millrise to Shawnessy. As we think Senior High school is the most important factor for us to consider a new home, we have changed our mind for many times, so you have been given lots of extra research and you have been so patient to our any request, Diane, we really appreciate your timely and caring responses! Vincent was so surprised to the amount of emails that you sent to me daily and weekly with homes photos and features.
From those homes we viewed together, you understand me and my concepts of my idea home so well. You spent time to look at some homes by yourself and told me your feelings, you saved us some time!
You always try to give your client 100 % attention, that is really impressed us. Every time, you adjust your schedule to best fit ours and always want to find us a good deal and final we made it! We have so many thanks for you, Diane!
From your feature sheets, historical data research and price comparison, the manner you manage the situation, you are definitely an expert!
When we move in to my first home, we will invite you and your family to visit.
We would love to recommend you to our friends!"

Maggie and Vincent Jiang
NW Calgary
---
Diane Kelly
CALGARY REALTOR TESTIMONIALS
"Diane, I don't think that all housing agents are as dedicated and patient as you are, but we sincerely appreciate it. You seem to keep pluggin away and it makes me believe more and more in your judgement and professionalism. I have heard many horror stories about this industry, but you are a shiner!!!! Thanks for all your efforts, we will find a place and it will be worth your while in the end.....:)"
Christine Baker
NW Calgary
---
Diane Kelly
CALGARY REALTOR TESTIMONIALS
"Dear Diane For my first time buyers experience, I have to say that dealing with you was MY pleasure. You had put in the hours, hours that even I being in sales would had found very tiresome. Between all the emails and all the thumbs down I gave you, you managed to persevere and find us our first home! I really believe that you are one of a kind as you were honest and sincere at all times looking out for our best interests, and because of this, Diane, I would recommend you to anyone who asks because you not only found us a house that we were looking for, but you worked at it like it was your house you were looking for. The kind of business professionalism and strength you showed throughout this whole sales process made me a believer in sincerity and in the fact that it is possible for someone to put other interests ahead of their own. You keep doing what your doing and Diane, I guarantee, your business and success will flourish beyond anything you could have possibly imagined. Thanks again Diane, and not only did we buy a house, we made a friend!"
Country Hills, NW
Bryce Sherman
Corporate Account Manager
Telus Mobility
---
Diane Kelly
CALGARY REALTOR TESTIMONIALS
"Hi Diane,
Although we are hoping to rent our home (selling a less attractive option at this point) I am happy to provide you with some service related comments. I was very pleased with the market assessment you provides and impressed with the amount of background information on similar properties in our neighbourhood. I can't image a more pleasant person to deal with, and if we do plan to sell in the future, you can bet I'll be calling!"
Karin England
NW Calgary"
---
Diane Kelly
CALGARY REALTOR TESTIMONIALS
"Dear Diane,
We would just like to Thank You for all your hard work and for listening to what we wanted in a house. We have dealt with a few realtor's over the years but none could compare to you. You worked so hard to work with both our schedules and were very thorough in finding what we were looking for in a house. In three weeks you found what we were looking for because all the time that you put into making this happen for us. Thank you so much for all the hard work it has been OUR pleasure to work with you and I would recommend you to anyone who was looking for a realtor. That we found a friend was an added bonus".
Ranchlands, NW
Derek Calderbank
CEO
Digital film works
---
Diane Kelly
CALGARY REALTOR TESTIMONIALS
"Diane Kelly is the best real agent i've ever met because she genuinely cared about me. I sensed that she is driven to serve my personal interests when i was looking for an abode in Calgary while other realtors were driven by greed only. Diane Kelly turned to be not just a realtor but a true friend I know I can rely on. She impressed me when she volunteered to help me and invest time and effort without asking any reward. The most important asset Diane gave me is TRUST. It's wonderful to work with people you trust when you are making such big transactions and you naturally feels insecure".
SW Calgary
Anat Cohen
Jerusalem, Israel.
Phone: 972-2-6526823
Email:anatcohn@netvision.net.il
---
Diane Kelly
CALGARY REALTOR TESTIMONIALS
"Dear Diane,
At a time in my life, when I needed someone to provide hope, support and finding me my new home, an angel was sent to me, in Hawaii. Through-out my connection with Diane, I have experienced the excellence of professionalism in her commitment, dedication, experience, determination, loyalty and of most importance, her compassion. Thank you Diane, I can hardly wait to move into MY new home, where my dreams, light and love will dance, once again."
Citadel, NW
Blessings, Colleen Clark.
Tel: 205-5258
---
Diane Kelly
CALGARY REALTOR TESTIMONIALS
"I cannot even begin to thank you Diane for everything you've done for us. We're so excited about the house and whenever we tell everyone our story and how it all came about, Shaun and I always mention your name with good recommendations, of course. I have no doubt that you leave the same imprint with many folks you've worked with.
You were kind enough to take us on, knowing that we had a crazy schedule. But it didn't matter how many phone conversations or emails we exchanged or how many houses we visited, you were very patient. I felt the trust in our relationship right away and that never faded as time passed. In fact our trust in your experience and knowledge increased as time went on. Another thing I can say about you Diane is how approachable you are. It didn't matter how many questions we had, you always took the time to steer us in the right direction. And through it all, we never felt rushed or pressured. And you have such a great attitude, it makes the whole experience even more enjoyable. Through your patience and persistence to look under every rock and avenue, we found a home we're totally excited about. And we met a great friend to boot. Thanks a million once again!!!
Take care Diane!!
Harvest Hills, NW
Sheryl Moroziuk
Production Engineer
Penn West Petroleum
(780) 542-8622 (780) 621-6228 (cell)
---
Again thanks to everyone above for you kind words. It was my pleasure to work with each and every one of you.
God bless you all!
Diane.