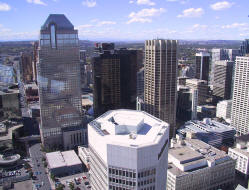 Calgary boasts urban sophistication and a warm western hospitality. Whether you're looking for a cosmopolitan or outdoor adventure, a fun-filled city getaway or a one-stop vacation experience to the Canadian Rocky Mountains, you'll find it all in Calgary.

Nearly five million people from across Canada and around the world visit Calgary every year. The city is nestled in the foothills of the majestic Rocky Mountains in the heart of the Canadian oil patch. An hour's drive to the west is Banff National Park, which boasts spectacular hiking trails, magnificent wildlife and world-class ski hills. To the east of Calgary are the badlands and Dinosaur Provincial Park, a UNESCO World Heritage Site famous for its abundance of dinosaur fossils. To the south of Calgary is the Bar U Ranch National Historic Site, which commemorates the history and importance of ranching in Canada. Southern Alberta has a rich aboriginal past and the region's stunning scenery makes it a popular filming location for the movie industry.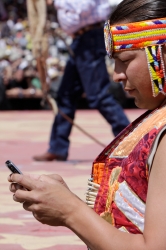 Calgary is a thriving business centre and the head-office location for many major corporations. Some of the world's largest energy companies have a significant presence in Calgary. The city is home to most of Canada's oil and gas production companies, pipeline operators, oilfield service and drilling companies, and energy-related engineering and consulting firms.
Calgary has also seen phenomenal growth in other industries including manufacturing, transportation, banking and technology. The city is home to the largest number of technology start-up companies in Canada. It is a major transportation hub for road, rail and air traffic.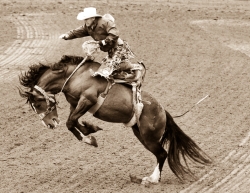 While the annual Calgary Stampede made the city famous, Calgary also has a reputation for being a vibrant centre for the performing arts such as live music and theatre. The city is home to two protected natural areas: Fish Creek Provincial Park and Nose Hill Park. Calgary has more than 500 km of continuous walking and biking paths, the most extensive network of any major city in North America.
From farmers markets to shopping malls, museums and zoos to skateboarding parks, Calgary offers something for every visitor and is a truly unforgettable destination.
Weather
July is summer in Calgary. Average daytime temperatures are from 20° - 22° C (68° - 72° degrees F). The weather in Calgary can be very changeable, so you might encounter lower or higher temperatures as well as wet and dry days. We recommend that you bring a variety of clothing, including a sweater and a raincoat (although it is less likely you will need a raincoat). Remember, Calgary is near the Canadian Rockies, so snow is even possible in July, but does not happen very often