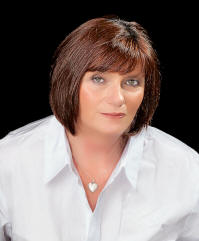 How To Get A Good Mortgage Rate For Home That Are Purchased In or Around Calgary
How Much Home Can You Afford?
Diane Kelly

Even during a recession house hunting for the "affordable" home in Calgary can be quite a challenge, with the high value of today's homes and condos for sale in Calgary, making it an increasingly difficult task. To create an accurate measure of "affordability", some essential factors you should consider are your income versus carrying costs and closing costs.

In the Calgary real estate market, when purchasing a home, the percentage of your income that you can afford to spend must be carefully considered. Start by determining your housing budget, or what you can easily afford to spend on a home and its related expenses. Remember, the key word here is "easily". Be realistic and think about your lifestyle. Although it may seem feasible to handle a large mortgage at first, it may require cutting back on other expenses, such as clothing or furniture. Make sure that if you plan to make any concessions in these areas, you're prepared to live with your decision for a prolonged period. Owning a home can give you a tremendous amount of pleasure and personal satisfaction, as long as your plan affords you with sufficient resources to enjoy it with peace of mind.

The next step in your home buying plan is determining your carrying costs. Calculate all monthly costs, such as the mortgage payment, property taxes, insurance, heating costs and other utilities. Then add a figure to cover yearly maintenance and upkeep costs. Be sure that you also make allowance for a "contingency fund" to cover unscheduled expenses such as a major repair or the replacement of an appliance. Life sometimes has a way of surprising us, and you don't want to start out with a budget that's so tight, there's no room for the unexpected. Remember too that costs outlined on paper may vary widely from the actual costs that may occur, so be generous when estimating expenses.

One of the best ways you can ensure that the carrying costs on your new home are affordable -- and stay that way -- is by keeping a low mortgage rate for a prolonged period. With today's low interest rates, you can do that by locking in your mortgage for one of the longer terms available, or by choosing a mortgage that can be renegotiated without a penalty. Also, by pre-qualifying for a mortgage, you can find out up front what your maximum mortgage payment might be, even before your home search begins. I can give you some good advice in this area.

After you've determined what portion of your income you can afford to devote to home ownership, and you've calculated what your carrying costs will be, you're almost there. The only other expenses to take into consideration are your closing costs.

Closing costs may include home inspection fees, appraisal fees, title search, home insurance and lawyer's fees, as well as a proportionate share of property taxes, utilities etc. that may have been pre-paid by the vendor.

If you're selling another home before you buy, you may also have to budget for some bridge financing costs, depending on your closing date. I, can give you all the details on this option. In addition, you'll also have to budget for your relocation costs. This could include such costs as a moving company truck and labor, packing charges or materials, rental of a vehicle or trailer, storage charges and more.

I can put you in touch with an extensive range of suppliers and service providers, trusted for their reliable products and outstanding customer service, offer special services and savings to our clients to help take the stress out of moving.
To view my testimonials click here


---
---
Copyright © TALKCalgary 2000 - 2010
Photography, & copy writing by Steve Kelly or as credited.
Calgary Real Estate consultant Diane Kelly, Discover Real Estate Ltd,
Real Estate Blog | Realtor Testimonials