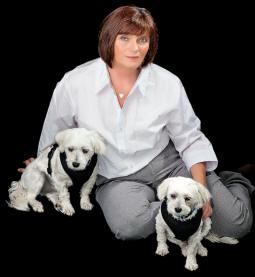 Moving Home with Children Or Even Dogs!
For children moving to a new house, city or even country can be a real adventure, it can also be an extremely traumatic time. Here are a few pointers to help make your family move a smooth one.
Keep your children in the loop. Give your children as much information as possible about the upcoming move. Tell them why you are moving and what they can expect when they arrive in their new home.

Familiarize your children with their new home. Show them maps and photographs of their new town or city. Ask them if they have any questions. Talk about their new schools.

Give them time to adjust to the idea of moving home. Remember they have friends they are going to be leaving behind.

For older children remind them that they can stay in touch with friends via email and video chat etc. Also, let them know all of the plus points about the move.

For younger children, make the experience an adventure. Again, let them be part of the move by helping out.

Last of all don't be tempted to send your children away until after the move is over. This can have devastating effects and quite often causes them to never accept their new home as "home".
Like I always say, when it comes to the moving thing I have been there and have the scars to prove it! If I can be of help in your move you need only ask.
Diane Kelly
Calgary Relocation Specialist
View my Realtor Testimonials.
Calgary Homes For Sale

Copyright © TALKCalgary 2000 - 2010
Photography, & copy writing by Steve Kelly or as credited.
Calgary Real Estate consultant Diane Kelly, Discover Real Estate Ltd,
Real Estate Blog | Realtor Testimonials