Martindale - North East Calgary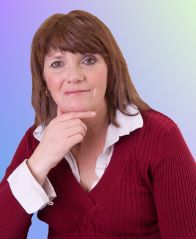 Homes for sale in and around Martindale
View live MLS details of all homes for sale in and around Calgary
Martindale is located to the north of 64th Avenue NE, west of Falconridge Boulevard. The neighbourhood is close to the airport.

Schools
Public board students are attending Marlborough and Chris Akkerman Elementary schools (both in Marlborough), Terry Fox Junior High in Falconridge, and James Fowler High on 4th Street N.W.

Separate board elementary students in the northern half of Martindale (including the new portions) attend the brand new Monsignor A.L. Hetherington Elementary school in Coral Springs. Students in the southern half will continue attending John Paul II school in Castleridge. Grades 7 and 8 are at John 23rd in Falconridge, and high schoolers attend Bishop McNally in Falconridge.

Shopping
Martindale has a four-store strip mall. Nearby, are Castleridge Shopping Centre and McKnight Village Plaza with a Safeway, restaurants and fast food. The nearest big shopping centre is the Sunridge Mall and the 36th Street NE shopping area.

Recreation
The community has a number of parks, including a toboggan hill. Martindale is only a kilometre from the 40-acre Prairie Winds Park, in neighboring Castleridge. A 17-acre joint-use park, east of Martindale Boulevard on Martin Crossing Park, will include basketball courts, ball diamonds, an outdoor hockey rink, soccer fields, and a community centre.

Builders
Genstar began the development in the early 1990's, and will eventually contain about 4,000 residents.
For a full list of homes available in North East Calgary click here