TUSCANY - School Information and Homes For Sale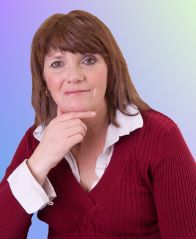 Get list of homes for sale in Tuscany
View every home for sale in Calgary
Tuscany is Calgary neighborhood located in the North West quadrant of the city and spans over a thousand acres. Accessible from Stony Trail, Tuscany provides a range of amenities such as shops and restaurants. Tuscany also boasts a 250 acre natural ravine.
In developing Tuscany, planners paid close attention to providing plenty of green space. Unlike some other communities this green space was not provided in the form of golf course for the select few, but developed as parks and walkways for all to enjoy.
Tuscany Schools
Residents living in Tuscany have a choice of schools although as in most residential areas in Calgary most of these require transport to nearby adjoining areas. Schools serving the Tuscany area include:
Tuscany (k-4)
990 Tuscany Drive NW Ph: 777-8060

Marion Carson (grades.5-6)
5225 Varsity Drive NW Ph: 777-6050

F.E. Osborne (grades 7-9)
5315 Varsity Drive NW Ph: 777-7540

Bowness (grades 10-12)
4627 - 77 Street NW Ph: 286-5092

ST. Basil (k-9)
919 Tuscany Drive NW Phone: (403) 500-2108
ST. Francis (Grade 10-12)
877 Northmount Dr. NW Phone: (403) 500-2026
Homes for sale in Tuscany
If you like, I would be happy to send you a list of all the homes and condos that are currently for sale in and around Tuscany. Simply enter your details below. Or if you prefer please feel free to use our home finder service by clicking here.