Midnapore South East Calgary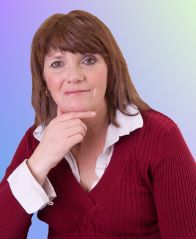 Homes for sale in and around Midnapore
View live MLS details of all homes for sale in and around Calgary
Midnapore lies south of Fish Creek Park, and on the east side of Macleod Trail. Midnapore is attractive for its community-owned artificial lake. Thsi community is new, having been built since 1980. The more expensive homes are closer to the lake (and also pay a higher community fee). New office buildings and the extension of the south LRT are expected to reduce commuting time for residents. The community is rapidly becoming a shopper's paradise with many big box stores attracted to the 25,000 area residents in the "young family" demographic.
Schools
These communities are new and can provide only elementary schools for both boards. High School students must commute to schools north of Fish Creek, though a major High School facility is in the planning stages for the area.
Shopping
The small Midnapore Mall provides most shopping amenities, and the west side of Macleod Trail provides a number of "category killer" big box stores to meet almost every need. The upscale Avenida mall is just north of Fish Creek, and Southcentre, the largest mall in the area is just north of Anderson Rd.
Recreation
Most of the recreation is around Fish Creek Park, with its recreational pathways that link tot he Bow River pathway system to the east. There is an indoor pool in Canyon Meadows, and two wave pools, the Southland Leisure Centre to the north, and the Family Leisure Centre to the east. Shawnee Slopes golf course is in the middle of the community. The Famous Players Coliseum movie theatres are right on Macleod Trail,
View South East Listings
Read Diane's Testimonials