Calgary Video Production and Virtual Video
When moving pictures are called for we can provide a number of solutions ranging from full broadcast television production to virtual video which uses visual effects and CGI technology to produce more affordable presentations.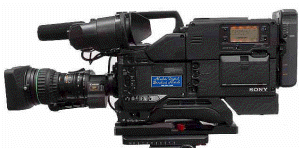 As a broadcast production house we also have the ability to craft both words and pictures and provides us with a huge advantage over our competitors. This experience is a result of 30 years in television.
Below are samples of our conventional video production along with examples of our extremely fast and price competitive "Virtual Video" production system which we offer to realtors.