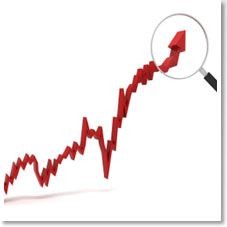 After recent falling prices followed by stagnation in the Calgary residential real estate market, home prices in Calgary are once again moving upward. According to industry experts, in part this is due to a natural market correction. However, proposed change to federal mortgage legislation is also having a profound effect. Under the new legislation the minimum down payment required in order to qualify for a mortgage will increase while the maximum term over which a mortgage can be financed will be reduced.
Another factor which is apparently fueling Calgary's real estate market is the fact property investors are also actively buying up bargain properties. David McDonald is one such investor who says, "for a property investor this is about as good as it gets, we are at the bottom of the market, interest rates are low and now the government is motivating the short term market. "
Meanwhile, while rising home prices and tougher mortgages are far from delighting home buyers in Calgary it's proving to be extremely good news for landlords' and rental companies across the city many of which are already increasing tenant rents.
For further information about the Calgary real estate market please click here.